about us
What is THE WORLD?
Imagine a planet where people live in perfect harmony - in sync with themselves, their beliefs, and the natural world around them. Where every action, no matter how small, is motivated by care: for their souls, their bodies, their loved ones, and our environment.BERNESSI may not be a revolution, but our belief in the power of small steps to trigger giant leaps is unwavering.
Who are WE in this WORLD?
We are the listeners. BERNESSI is a local brand that values the opinions of girls of every faith, skin color, or self-identification. Because we believe clothing should reflect and celebrate each girl's individuality, BERNESSI empowers you to make choices that fit your character and style.

We are the humanists. We respect the city that houses us, the bodies we inhabit, and the environments we build. As a local brand, we strive to contribute positively to our community. And so, with every purchase, we donate 10 AED to the The One Billion Tree-Planting Initiative. We know it might sound like a small gesture, but we're confident that with time, we'll create a pearl - together.

We are the helpers. At BERNESSI, we understand how hard it can be to live sustainably. That's why we provide a helping hand - with every order, our couriers will take up to 3 items that we'll ensure get disposed of ethically and safely, using sustainable methods.

Those with us are the ones who move with grace and harmony, who embrace the natural world as a vital part of themselves, and who seek to build a better world through understanding and respect. They're the ones who know that small steps pave the way for massive change. We invite you to join us, share our values, and make the world a little bit better, one simple choice at a time.
New advanced technologies binding with the best sourced fabrics result in the high-quality and comfortable clothes, that wll serve you for a long time. It is:
video
We are not just selling sportswear, we are also keen on sport. We strongly believe that sport - not just a healthy lifestyle, but a way to develop yourself as a person. We stick to the "live sport" philosophy.
You can find lots of videos about sports, exercising, doctor recommendations on our YouTube channel.
We offer you to join our community and share our sport passion.
Subscribe to the channel
News
Our participation in Middle East largest fitness event
We're thrilled to share our success at the Dubai Muscle Show on November 24th, 25th & 26th. Engaging with fitness enthusiasts, we showcased our products with exclusive deals, exciting activities, and direct customer interactions. Being part of this largest fitness event in middle east allowed us to connect with industry stars and many new businesses in fitness industry. It was a weekend filled with entertainment, fun, competitions, demos, and fantastic giveaways.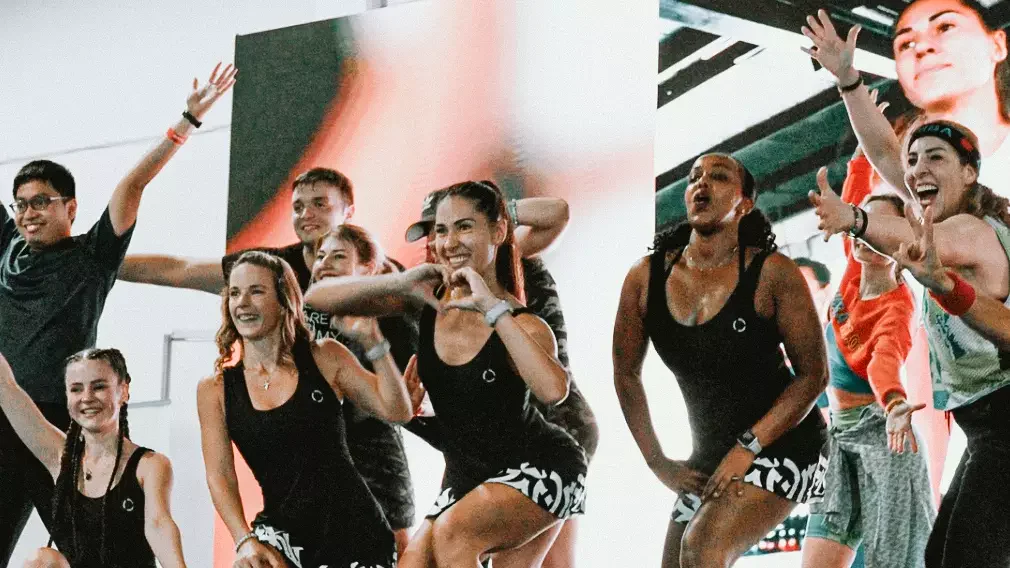 Heading: Highlights from Sport Forum
We proudly participated at the prestigious Sport Forum held on November 23rd, 2023, in Dubai. Distinguished attendees included the Minister of State for Entrepreneurship, Chairman of the General Authority of Sports, Minister of Sport and Education, His Excellency Sheikh Suhail Al Maktoum, and other VIPs. A gathering of GCC and Arab region, the event highlighted top-notch local sports brands and activities.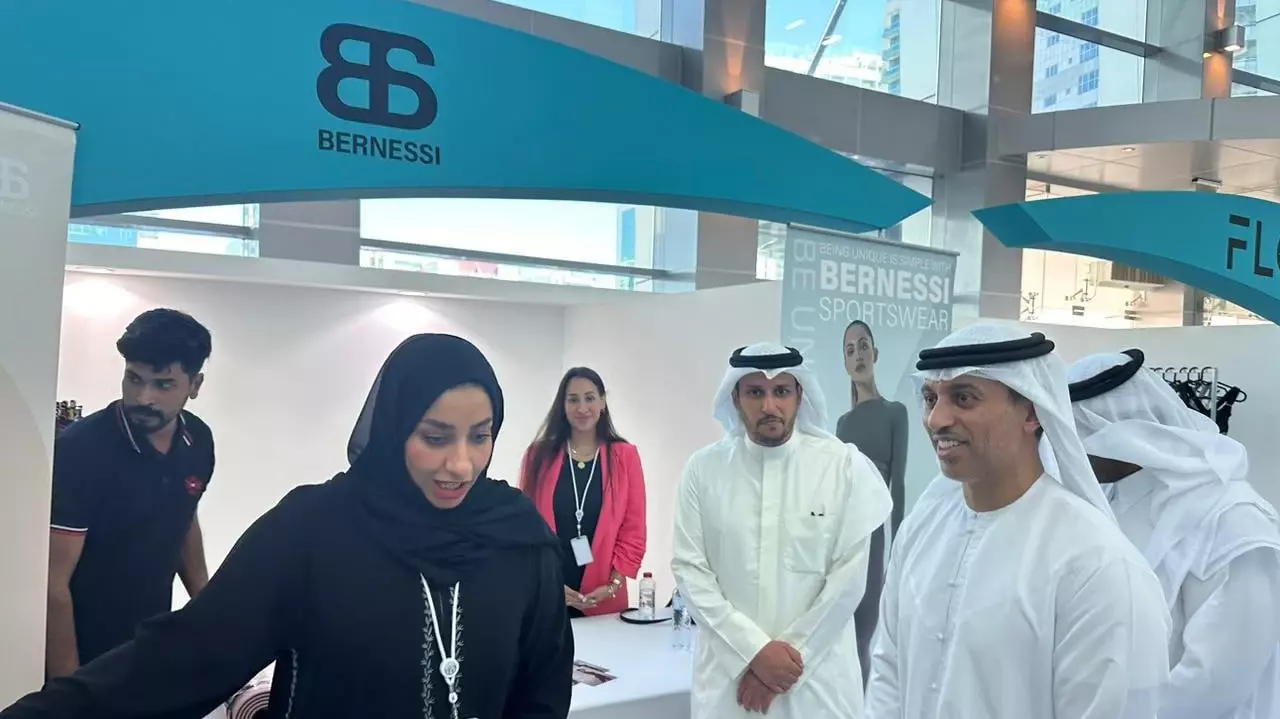 Fueling Success at the Creative Zone Road Run
We were the key partners in Creative Zone Road Run where we distributed vouchers and exciting gifts to winners all while our flags and banners echoed the excitement of the event.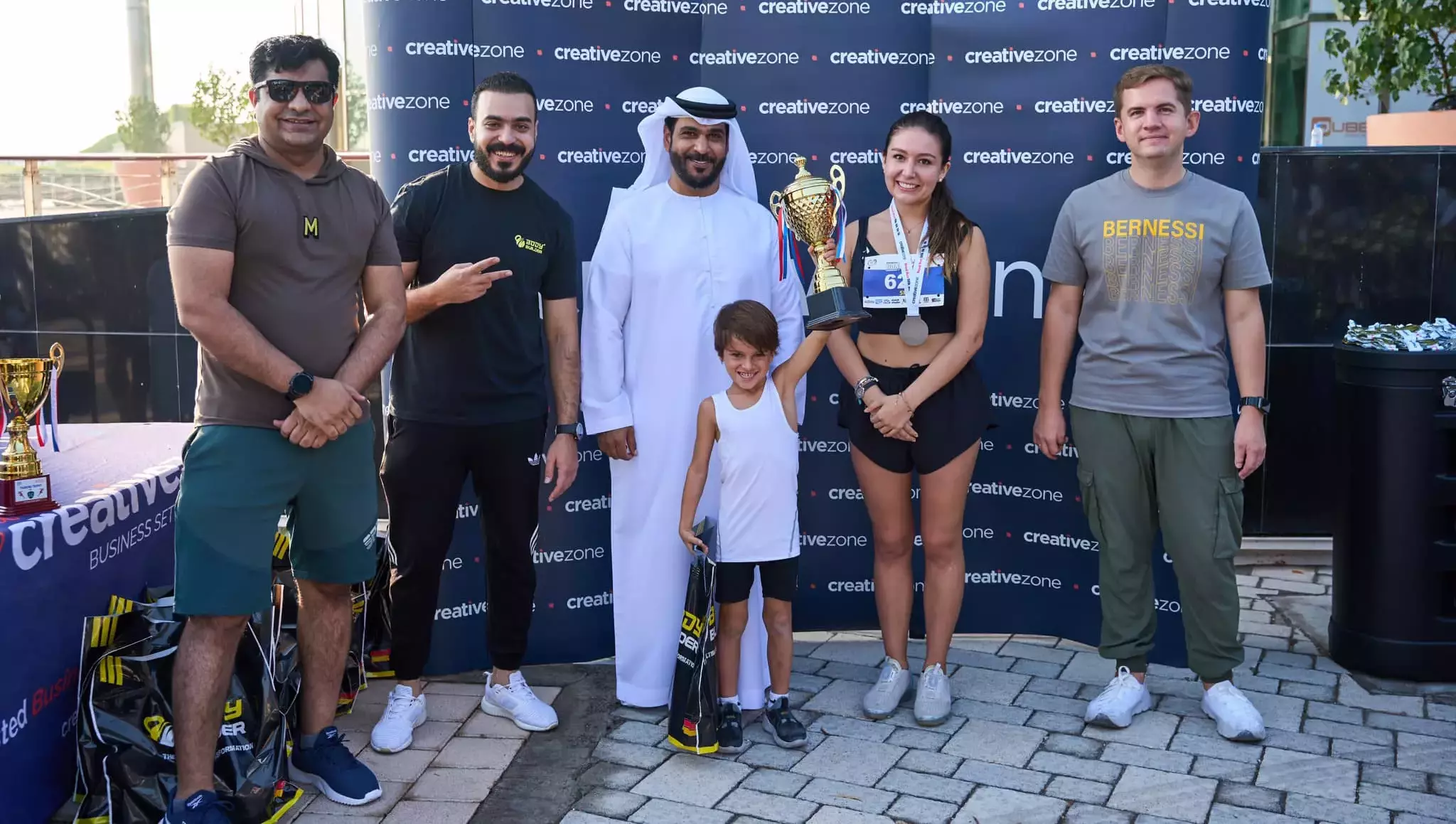 Bernessi Shines Bright at Al Sahel Half Marathon in Dubai
Bernessi joined the Al Sahel Half Marathon at Meydan, Dubai, in style. We distributed discounted vouchers to all participants and exciting gift hampers to the winners. Our banners and flags added to the energy of the event.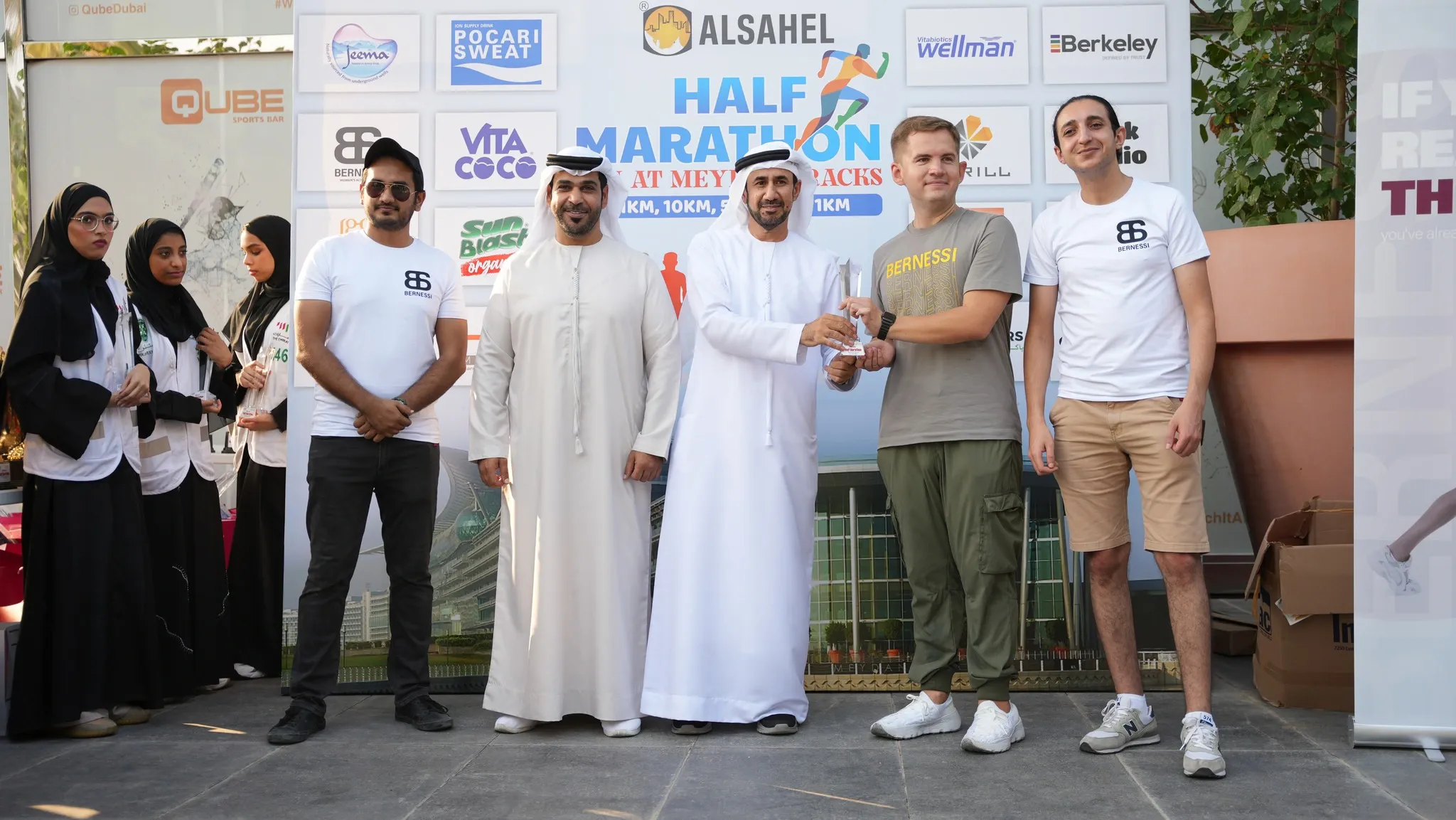 Lighting Up F45's Special Day!
The F45 Training Gym's birthday on 16th Sept was an event not to be missed, and Bernessi was right there at the heart of it! Celebrating fitness and style, we showcased our collection and captivated the audience with thrilling offers and interactive activities. Lucky attendees even walked away with exclusive Bernessi sportswear prizes!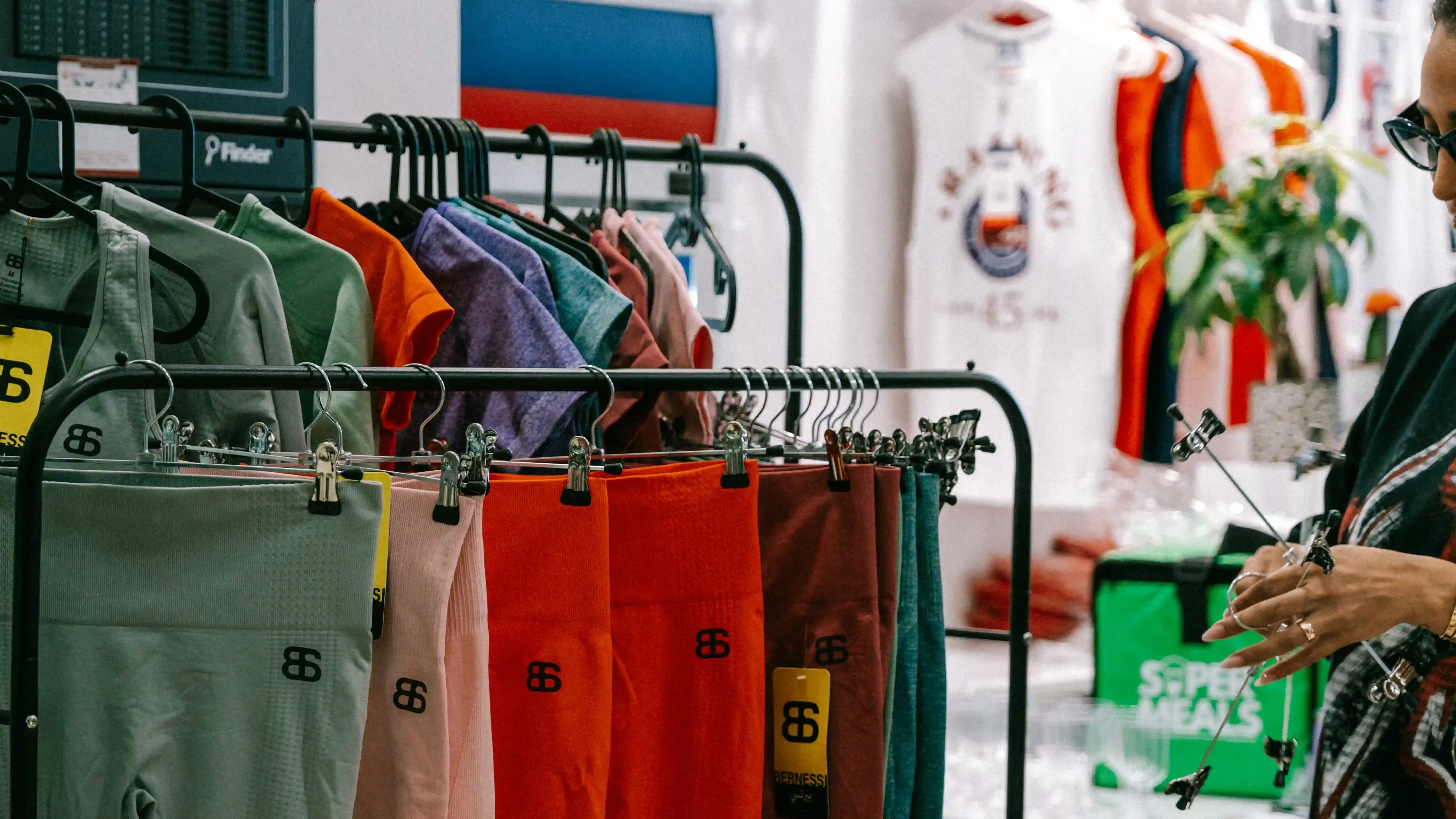 Bernessi - Dubai Muscle Beach event stars!
Dubai Muscle Beach unites all the people who are passionate about the healthy lifestyle - for us sport is a passion and a challenge. Our professional teachers conducted Zumba and Body Weight classes for all the participants. Our perfects sportswear assist our trainers and customers to conduct the classes. We have chosen two winners in our draw, who got our gorgeous Bernessi sportswear sets!